Real estate is Megan Harper's creative outlet. With a background and degree in fine arts, her detailed and linear thought process combined with her intuitive nature complements the entire transaction process. Clients, ranging from young professionals to first-time home buyers and investors, praise her efficiency and expertise in scaling concepts and offering foresight to maximize portfolios and exceed financial goals.
Megan's passion for real estate has changed her and her family's life, beginning with her first property in Cheyenne, Wyoming to now owning multiple rental properties 14 years later, paving their path towards financial freedom. As a trusted real estate advisor, Megan aims to provide a foundation of trust through unwavering patience, effective listening and mutual respect as she offers expert guidance and support.
A distinct dedication to changing people's lives drives Megan's approach as a broker, standing by her clients before the transaction process, throughout and well beyond. She understands each clients' unique wants and needs during their personal journey, sharing her knowledge and insight to create the most favorable outcome. Megan collaborates with her team comprised of her mother, Susan Miesen, and her sister, Rachel Miesen, to assist clients in achieving their real estate goals.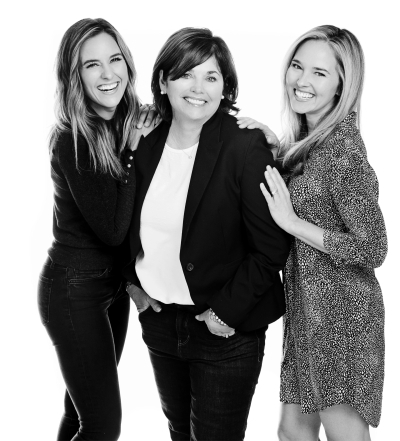 miesen harper team – susan miesen, megan harper + rachael miesen
Real estate is a family affair for Susan, Megan and Rachael, a team within milehimodern specializing in the nuances of Denver's urban neighborhoods. Through multiple generations, the family has passed highly developed knowledge and know-how of the industry. Such as Susan's prowess with negotiations, Megan's flair for efficiency and Rachael's prior experience in commercial developments that lent itself to residential real estate — their cornerstone. The team has a cross-generation ability to cater and market to a broad audience from first-time homebuyers to older generations looking to downsize. Their family dynamic flourishes from positive referrals and assisting clients who view real estate as a seed to success and financial stability. Rachael, Megan and Susan collaborate to curate successful, informed transactions for every client.
professional proficiencies
client love
"Wow! Megan is not the Realtor I was expecting — she was SO much more! She talked me off ledges and helped make the entire selling process as smooth as possible. Every time I had something come up, she had a solution. I will forever be grateful for the outstanding job she did! I would recommend her to anyone looking to buy or sell a home!! I have gained not only a real estate professional but also a friend!! Thank you, Megan! Words can't even express how extremely grateful I am for you!"
"Megan's communication is seamless and on point to a T. Her expertise and knowledge of the market is second to none. She devotes much time and energy into researching and evaluating the markets she works in and it shines through in her performance. If you are looking to do any sort of buying or selling in real estate, I would recommend you give her a call and don't look back."
"Megan Harper is fantastic! She came to us highly recommended, and she exceeded every expectation. She is incredibly knowledgeable, personable and bright. Megan listened carefully to our needs and always had our best interests at heart. Unbelievably, she negotiated the sale even though we weren't the highest bidder! She walked us through each step of the way, finding accomplished professionals to work with us. Megan works with her mother and sister, both of whom were helpful, knowledgeable, friendly and available — just like her. All three are intelligent, professional and lovely people who clearly enjoy helping other people find the right home. Buying a home, especially in this hot market, is daunting and can be quite stressful. Having such an experienced and gifted broker by my side made it easy and fun! Do yourself a huge favor: if you want to have the gold standard experience of buying a home in the Denver area, you should work with Megan Harper."
"Megan is such a top-notch professional; she has the advanced knowledge required to navigate today's market. Her advice was spot on — I ended up getting more than asking for my house and she helped me to navigate a difficult situation with the purchase of my new house. Her skill and expertise proved invaluable to me; I could not have asked for a better realtor to have my best interests as her top priority. Megan was so responsive and quick to reply as issues arose. I have complete confidence in her guidance and putting clients first. Home selling and buying can be a difficult and emotional experience that she understands, and she spends time with her clients; something I have not routinely seen with other realtors. I highly recommend Megan, what a gem!"