Lindsey Baltimore's roots run deeply in Denver. A fifth-generation native, her understanding of the city's evolution is matched by exquisite attention to detail as she positions her clients for success in the transaction process. Since receiving her license in 2017 , Lindsey has helped clients build their wealth and find the perfect place to call home. In 2019, she joined forces with fellow mhm broker Aaron Linkow, working full-time to assist clients in achieving their real estate dreams.
Prior to working in real estate full time, Lindsey worked as an art producer for seven years at a world-renowned advertising agency. This unique experience armed her with a creative eye for design, but also led her to reevaluate her priorities. Lindsey was motivated to launch her career in real estate to make a positive difference in people's lives. Her love for real estate blossomed from an interest in popping into open houses, scrolling new listings online and flipping through home magazines into her dream job.
Lindsey is best known for her strong communication skills as she expertly guides her clients through the buying and selling process. She seeks to educate her clients on both the processes and strategies she uses to prepare them with the power to succeed in their deals. She enjoys working with first-time homebuyers as well as clients who are looking to upgrade their homes.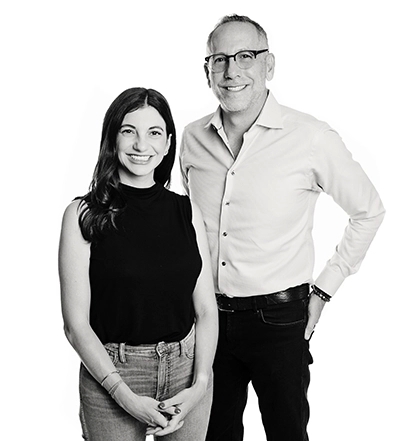 aaron linkow + lindsey baltimore
Brother and sister duo within milehimodern, Aaron Linkow and Lindsey Baltimore, bring together years of professional experience and the fun of working with siblings to every transaction. Since 2019, Aaron and Lindsey have utilized their 25 years of collective experience for a seamless client journey in the Denver Metro area. Together, the team holds similar values and high standards for negotiation, marketing and work ethic. Separately, the two provide distinct perspectives that cater to all types of clients, from first-time buyers to luxury sellers. In the end, Aaron and Lindsey's goal is for their clients to come out on top while having fun along the way.
professional proficiencies
client love
There are no testimonials to display