Native to Denver and equipped with an impressive, multi-faceted background, Mark Spoor is uniquely positioned for the real estate industry due to his distinct perspective and empathetic approach. From his stint as a stockbroker to his decades-long career in recruiting and talent acquisition, the synthesis of Mark's detail-oriented mindset and genuine demeanor has helped him succeed throughout his career.

Before Mark was 13 years old, he had already lived in 7 different locations. Finding homes where his clients can put down roots is not just transactional for Mark — it's personal. His knowledge and love for the culture and history of Denver ensure the right fit for his client's lifestyle and neighborhood needs.

By spending the majority of his career brokering hires between companies and candidates, Mark ties his extensive recruiting experience into his real estate approach. Being the go-to broker for companies relocating executives to Colorado comes naturally to Mark, who is also a job search coach for executives seeking both a new job and a new home.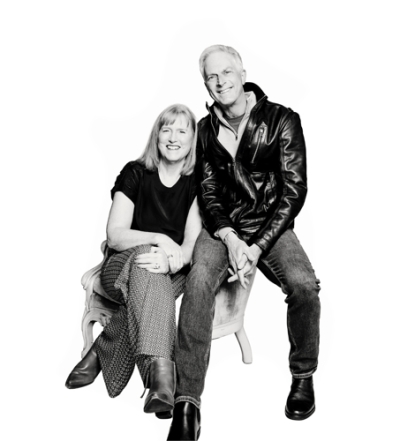 spoor team within milehimodern
Mark and Ann Spoor are a team in multiple aspects of life: as a couple, as parents and as business partners. The duo builds long-term relationships with their commitment, professionalism and deep dedication to their clients' success. Mark and Ann see themselves as an extension of their clients' teams and families, and in order to earn their clients' trust, the team provides expert guidance in negotiation, marketing, staging and design. Their ultimate goal is to match their clients with homes that invoke a feeling of joy — and if they do not achieve that, they do not consider their job done.
professional proficiencies
client love
There are no testimonials to display