As the saying goes, "when you do what you love, you never work a day in your life." That statement resonates true with Matt since crossing the threshold into the real estate industry. Each seamless transaction ends with clients' palpable excitement; Matt can't help but relive his exhilaration when he first moved to Denver in the late 90s, immersed himself in a fruitful logistics career and had the opportunity to explore the Denver market.
After climbing the logistics ladder, Matt operated as Regional Director and oversaw western operations. The skillsets derived from his operational background combined with a longstanding history in Denver provide Matt with the insight of metro neighborhoods, prowess in strategy and problem solving, along with a client-centric philosophy. Directing as a liaison between contractors and corporate clients correlates to his current success cultivating great relationships as a broker and connecting clients with their ideal home.
Active listening and a calm demeanor are critical to Matt's systematic approach when navigating transactions with clients interested in sizing up, finding their forever home, or expanding their real estate portfolio. Since recently building his new home, he is passionate about custom-built residences, remodels and leading a team of investors, architects, designers and general contractors for promising residential development projects around Denver.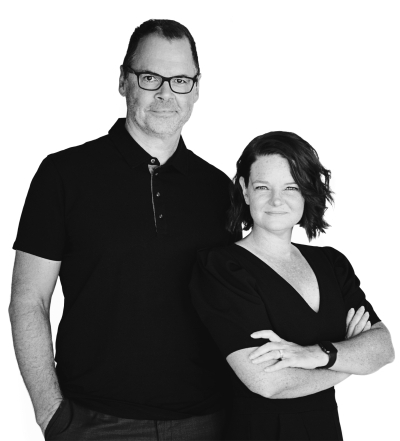 matt tomlan + tina tomlan
Tina and Matt Tomlan — a team within milehimodern — are thrilled to combine their extensive knowledge of the Denver Metro and southern suburbs areas with their customer-focused approach to ease buyers and sellers through the real estate process. With Tina's attention to detail and Matt's ability to build relationships, this husband and wife duo's complementary skillsets offer an all-encompassing expertise to meet the unique needs of their clients. Their philosophy is simple—build relationships, invest in people, work hard with integrity and provide guidance. Motivated by an ever-changing market, the Tomlan team strives to continually build their network with a focus on new builds and development.
professional proficiencies
client love
There are no testimonials to display