Lauren Jensen's competitive spirit shines through as she works to turn her clients' real estate dreams into reality. Her personal approach as a broker is rooted in relationship building as she takes the time to custom tailor her service to her clients' specific needs and desires. Lauren's New York roots and background as a former professional ski racer make her an unstoppable force as she fiercely advocates for clients throughout the transaction process and beyond.
Born into a family of business owners, Lauren is incredibly ambitious and naturally self-motivated. Over 10 years of experience in the service industry armed Lauren with the skills necessary to communicate with vast personalities and serve as a resourceful guide. Working tirelessly towards her clients' goals, her approachable nature allows her to develop a deep level of trust and understanding with each individual client.
Instinctively drawn to help others, Lauren combines her sheer passion for real estate with a knowledge of home building and remodeling. Having grown up in homes that her family had built, Lauren felt well-prepared to take on a rebuild of her own home in Sloan's Lake. Her experience living and working throughout the entire Front Range makes her a local expert prepared to elevate her clients' real estate goals to new heights.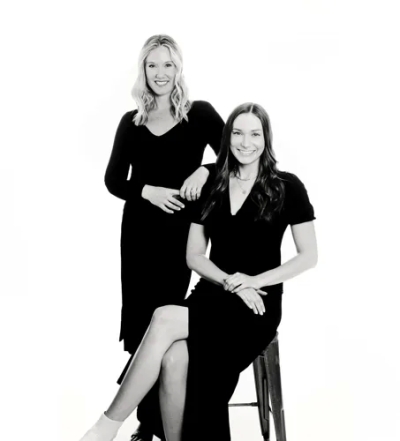 the lauren jensen group within milehimodern
Equipped with an east coast drive and flawless synergy, Lauren Jensen and Nicole Nicolay share a passion for helping their clients achieve their real estate goals. The Colorado University graduates place a profound emphasis on collaboration and communication in their strategy, allowing their partnership to feel naturally effortless from the beginning. The duo even utilizes a similar tone in negotiations and emails. Lauren and Nicole's approach is based on a customized experience for their clients while maintaining a solid foundation of transparency, tireless effort and above all, trust. Both Lauren and Nicole are instinctively drawn to helping others — a shared characteristic that makes their clients feel like they are working with close friends.
professional proficiencies
client love
There are no testimonials to display