Renowned for her unwavering commitment to providing exceptional service and helping clients achieve their homeownership dreams, Nicole Nicolay has earned a spot amongst Denver's luxury real estate professionals. Her passion for delivering seamless and extraordinary experiences is the basis of Nicole's client-centric approach, and her meticulous attention to detail ensures a stress-free and unforgettable journey.
Nicole's expertise is rooted in her impressive educational background, having earned her undergraduate degree from the prestigious CU Boulder Leeds School of Business with an emphasis in Real Estate. Prior to graduating, Nicole worked as a licensed assistant and began building a wealth of knowledge in the many facets of real estate, including title, lending, real estate law, finance, accounting and investing. Although she has been drawn to real estate from a young age, Nicole chose her career because of her love of interacting with and helping others — and given her status as a 5-Star Professional and First-Time Homebuyer Specialist, Nicole chose the right path for both herself and her clients.
Beyond her remarkable professional achievements, Nicole is dedicated to making a positive impact in her community. Her active involvement in fostering dogs through the esteemed organization, A Friend of Jack, showcases her compassionate nature and commitment to giving back. Nicole's clients consistently commend her serene approach throughout the real estate process, appreciating her meticulous attention to detail. She aims to be remembered not only as a trusted advisor but also as a close confidant and friend to her esteemed luxury clientele.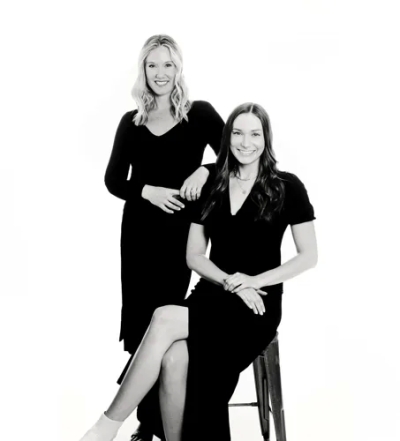 the lauren jensen group within milehimodern
Equipped with an east coast drive and flawless synergy, Lauren Jensen and Nicole Nicolay share a passion for helping their clients achieve their real estate goals. The Colorado University graduates place a profound emphasis on collaboration and communication in their strategy, allowing their partnership to feel naturally effortless from the beginning. The duo even utilizes a similar tone in negotiations and emails. Lauren and Nicole's approach is based on a customized experience for their clients while maintaining a solid foundation of transparency, tireless effort and above all, trust. Both Lauren and Nicole are instinctively drawn to helping others — a shared characteristic that makes their clients feel like they are working with close friends.
professional proficiencies
client love
There are no testimonials to display