Aaron Linkow has a history of success. A third-generation native who grew up in central Denver, Aaron's deep knowledge of the city coupled with his strong negotiation skills as he advocates tirelessly for his clients makes him an unstoppable force. Since 2019, Aaron has worked full time with team partner Lindsey Baltimore to help clients build their wealth and find the perfect place to call home.
Prior to working in real estate full time, Aaron owned two construction service companies, growing each successfully from zero to multi-million dollars in revenue. With 20+ years of investing experience through various partnerships, he went from passive investor to active investor to full-time broker. Aaron's degrees in psychology and computer science allow him to understand and guide his clients while also analyzing data to obtain the most favorable deal possible.
Aaron is highly regarded by his clients for his extensive market knowledge and strong communication skills as he always stays one step ahead. He enjoys working with clients who are upsizing their homes due to a change in personal circumstance, as well as first-time homebuyers starting to build their wealth through real estate, and he plans to work more with developers in the near future.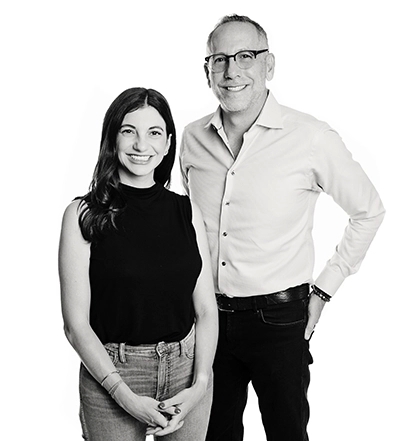 aaron linkow + lindsey baltimore
Brother and sister duo within milehimodern, Aaron Linkow and Lindsey Baltimore, bring together years of professional experience and the fun of working with siblings to every transaction. Since 2019, Aaron and Lindsey have utilized their 25 years of collective experience for a seamless client journey in the Denver Metro area. Together, the team holds similar values and high standards for negotiation, marketing and work ethic. Separately, the two provide distinct perspectives that cater to all types of clients, from first-time buyers to luxury sellers. In the end, Aaron and Lindsey's goal is for their clients to come out on top while having fun along the way.
professional proficiencies
client love
There are no testimonials to display