Seasoned with a leadership mindset and years of luxury real estate experience, Tyler Martini possesses an unwavering commitment to his clients with high standards of service and performance. Yet, even with a long list of client successes, Tyler maintains an easygoing personality and a great sense of humor to create a smooth and stress-free process for both his buyers and his sellers. It is this dichotomy that makes Tyler and the Hyphen Group some of the most sought-after real estate advisors in the area — and their $100M+ track record in sales proves it.
Tyler's balanced methodology can be attributed to his entrepreneurial personality and background. After working as an online marketing specialist at a local startup, Tyler launched The Wandering Cow, one of Boulder's most beloved food trucks. He eventually pivoted to real estate, where he began earning a stream of accolades for his marketing savviness and photographic finesse; the latter of which was built from his experience as a business manager and photo editor for a renowned National Geographic photographer.
His quick success in real estate motivated Tyler to open Hyphen Real Estate Group alongside his childhood friend, Ryan Scott. Tyler and Ryan have since collaborated as the Managing Broker and Director of Operations of Hyphen respectively, utilizing their chemistry, camaraderie and Boulder-raised mindsets to create a natural advantage for Hyphen and their clients. Together, the team is renowned for building strong relationships with clients and fostering lasting friendships that extend beyond the realm of real estate. Their confidence and high standards translate into professionalism, responsiveness, and results for their clients in the luxury market.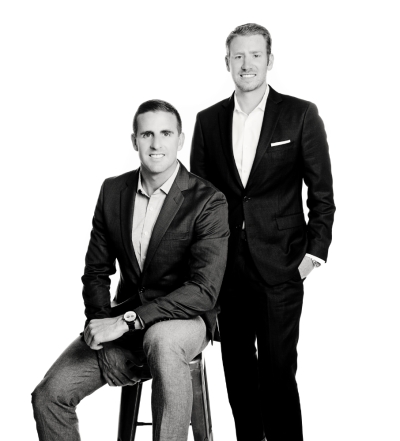 the hyphen group
Introducing The Hyphen Group: a real estate team led by Tyler Martini and Ryan Scott, a Boulder-raised duo with a dynamic built by years of friendship. With years of luxury real estate experience, Tyler brings a balanced methodology, adaptability and a track record of $100M+ in sales. Ryan, a seasoned operations pro with a deep love for the area, adds a results-driven and passionate touch to the team, ensuring that all transactions run smoothly and seamlessly. Together, they provide distinguished service, building lasting and personal relationships with their clients. Their chemistry, camaraderie and high standards set them apart, ensuring a seamless and personalized real estate experience. Whether buying or selling, The Hyphen Group is dedicated to exceeding expectations and guiding clients with professionalism and care.
professional proficiencies
client love
There are no testimonials to display